DAMPAK PANDEMI COVID-19 TERHADAP PENDAPATAN SEKTOR PENYEDIAAN AKOMODASI DAN MAKAN MINUM PROVINSI BALI
Keywords:
Covid-19, Intervention analysis, food and acommodation service
Abstract
The Covid-19 pandemic has caused a decline in the economy in Indonesia. This also happened in Bali, especially in the accommodation and food service sector which is one of the largest contributors to the GRDP of Bali Province. Therefore, this study aims to find out how and how big the impact of the Covid-19 pandemic on the sector of providing accommodation and food and drink. This study uses an intervention analysis method with a step function. The results of the study show that the Covid-19 pandemic has a significant direct impact on the GRDP of this sector, which is 15.22 percent. The worst impact occurred in the third quarter of 2021, which was 48.58 percent. The impact of the Covid-19 pandemic on the GRDP of the permanent accommodation and food and beverage sector until the end of 2021. This research is expected to be able to help the government and related sector business actors to take actions that are expected to reduce the impact of the Covid-19 pandemic.
Downloads
Download data is not yet available.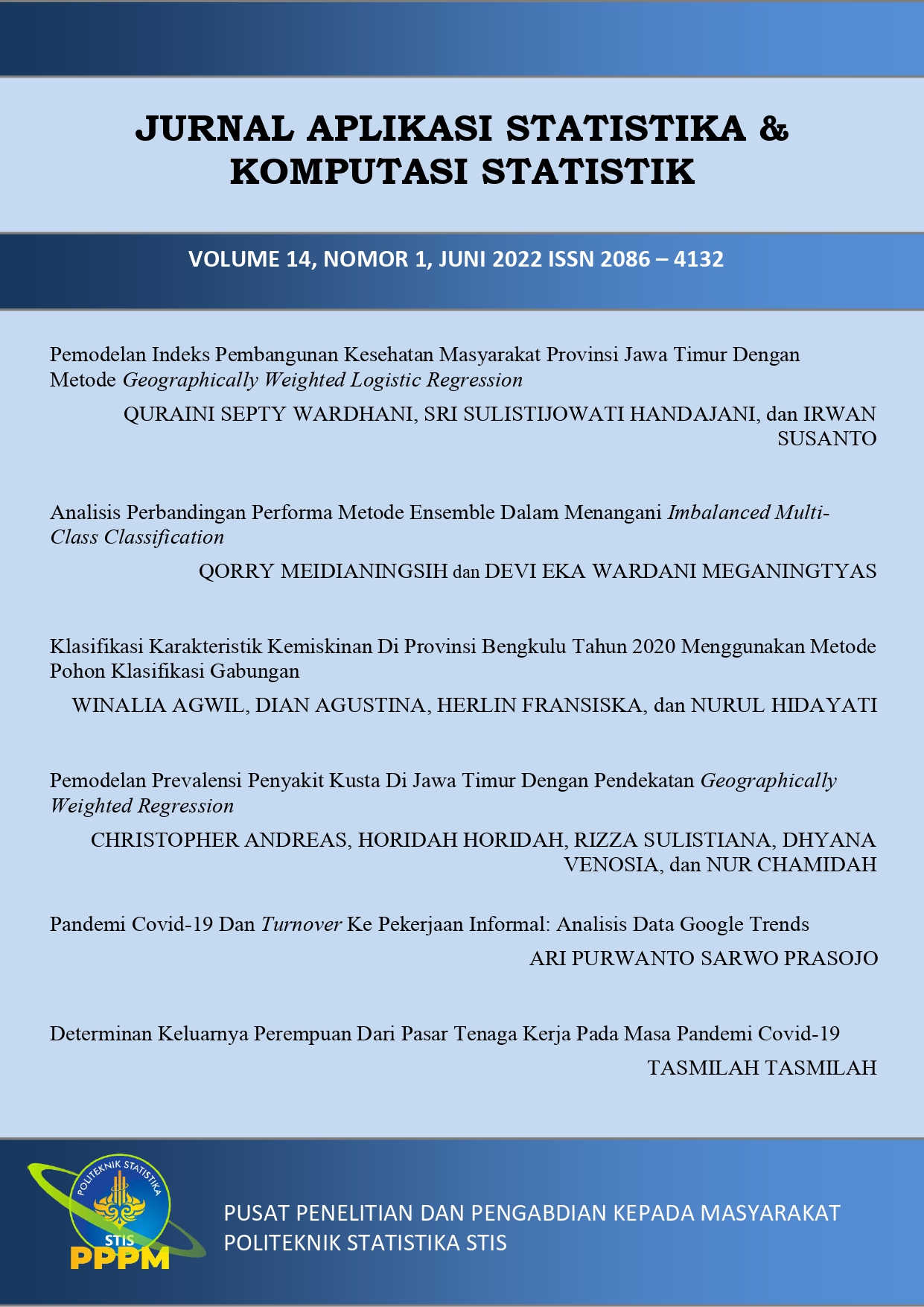 Downloads
How to Cite
Ahmad, M. Z., & Astuti, E. T. (2023). DAMPAK PANDEMI COVID-19 TERHADAP PENDAPATAN SEKTOR PENYEDIAAN AKOMODASI DAN MAKAN MINUM PROVINSI BALI. Jurnal Aplikasi Statistika & Komputasi Statistik, 15(1), 1–14. https://doi.org/10.34123/jurnalasks.v15i1.441
Section
Statistika Ekonomi